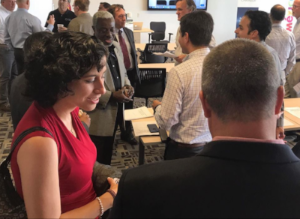 'Warm connecting' is a focused, effective way of 'networking' advocated by Global Chamber®.
As a New Yorker myself, I know from family, friends and business relationships that NYers are special. And from the outside it can appear that we're a bit cold. It's like when folks tell me that Japanese are like that... you just have to know how to deal with them/us.
There are many ways to network. For many of our members, 'warm connecting' is the best because there is some thought about your business goals before making a warm introduction - and the person who is introduced is known and will very likely be interested to meet you. People are too busy these days to take meetings with people they don't know UNLESS the intro is from someone they know AND there appears to be something in it for them, as well.
Read more about 12 tips on warm connecting HERE. And join us to grow your business in warm and wonderful ways.
Read more about our members HERE.
Doug Bruhnke
Executive Director, Global Chamber NYC
Founder/CEO Global Chamber