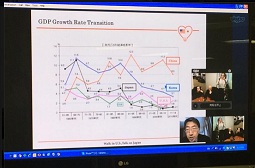 Hosted by Global Chamber NYC
A global discussion on making cross border and cross cultural business easier. Global business can be complex and requires strong cross-cultural skills in addition to a solid understanding of the business environment.
Join our global panel for their thoughts on how to better prepare yourself and your team for cross-border success.
Panelists: Andreas Bestler, Founder/Owner/CEO,
Kenneth Goodwin, Managing Principal, Jeanensis Capital Market (US)
Gary Covert, Principal, Alpha Performance Coaching (US)
Mike Hurst, Sr. Executive,
To participate please register here.